Residential Pressure Washing
Soft Wash House Washing
Aqua Bins Exterior Cleaning Services offers low pressure "Soft Washing" services for exterior spaces and property. Let us help with your routine cleaning to gently clean up your homes soffits, fascia, stucco, siding, windows, and more. Contact us today for more information or to request a free estimate for your low pressure washing project.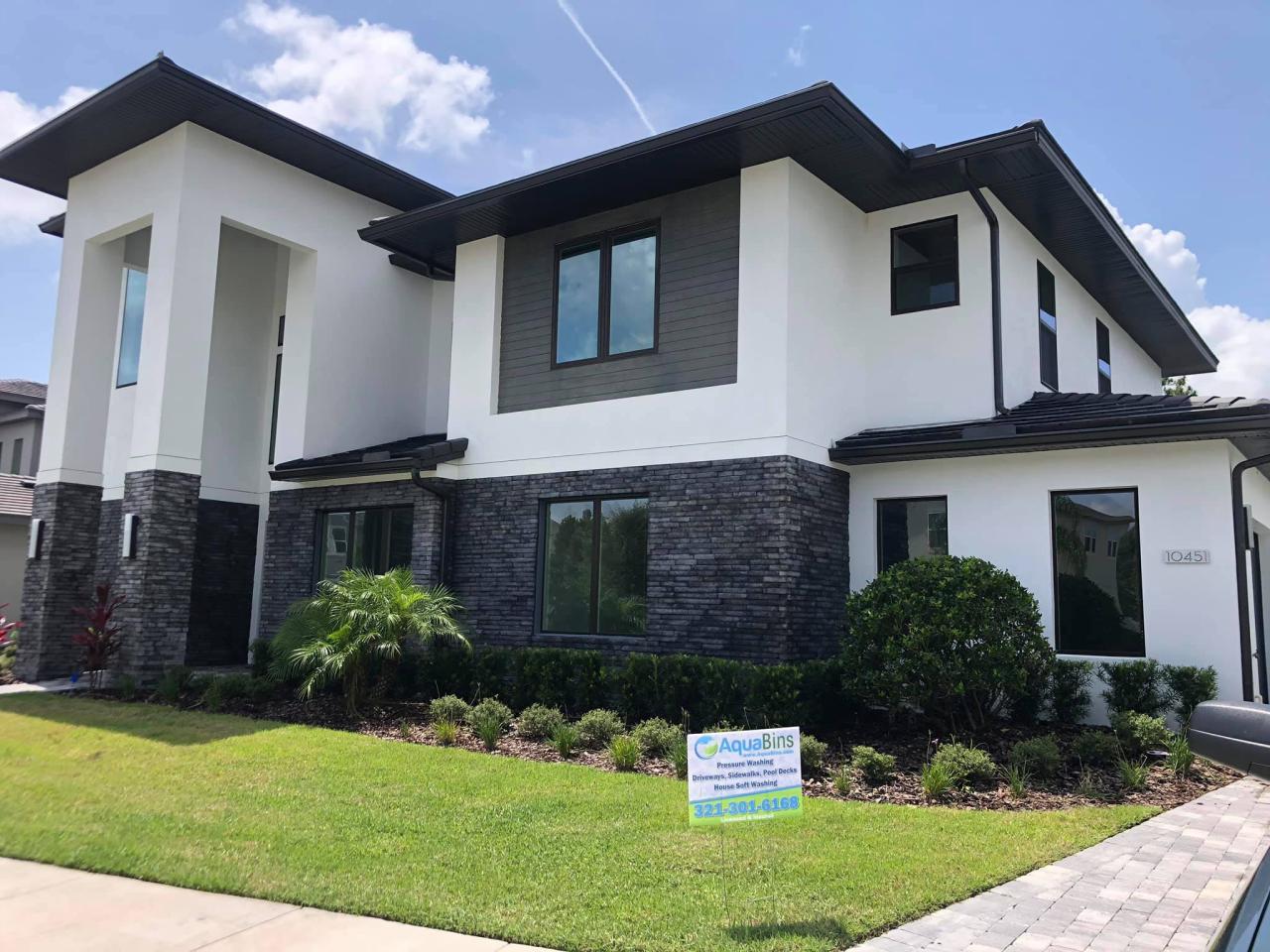 Driveway & Sidewalk - Walkway & Curbing
Keep all of your hardscapes clean and pristine with regular pressure washing services from Aqua Bins Exterior Cleaning Services.
We keep driveways, patios, walkways, retaining walls and landscaping throughout the Orlando, FL area looking great. Whether you're just looking for a spruce up, or you have a much tougher cleaning project, we have the equipment and experience to handle jobs of almost any size. Our processes remove a variety of dirt and foreign matter that can cause your property to look dull or dingy.
We use safe yet effective solvents and solutions to protect your home or business from damage or from harming plants or lawns around your structures. Contact Aqua Bins Exterior Cleaning Services today with your questions and let us tell you more about our available cleaning services.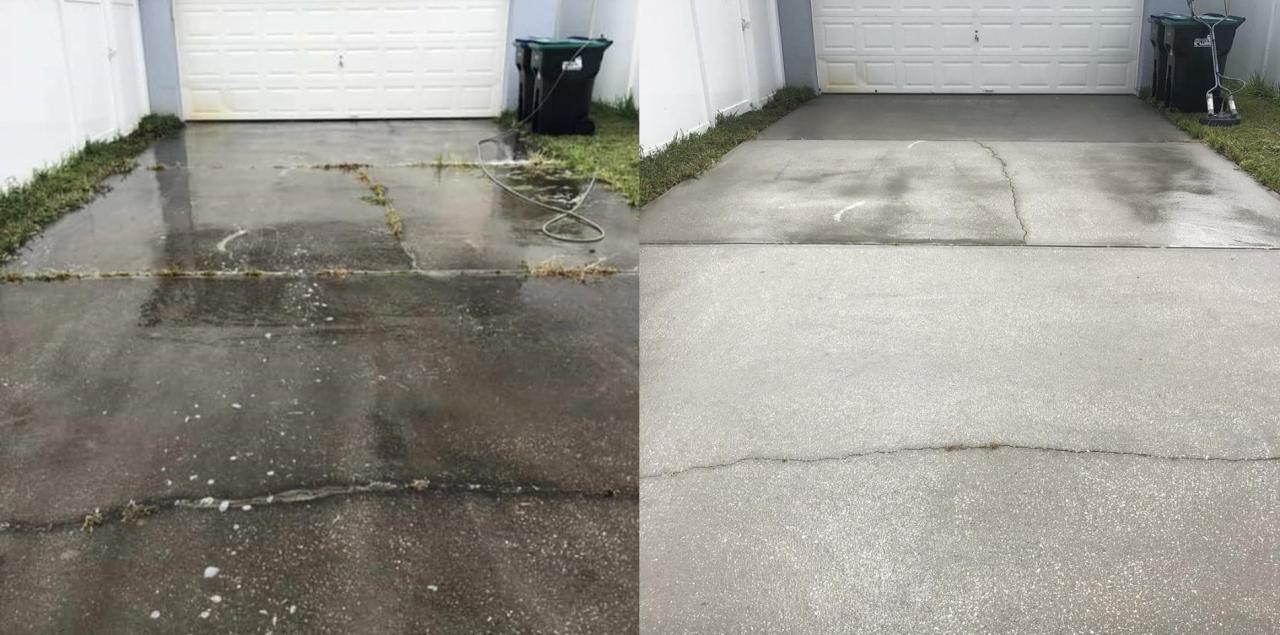 Pool Decks - Patios & Fencing
Restore the natural beauty of your wood or composite fences and decks with professional pressure washing services from Aqua Bins LLC. Pressure washing is a great way to safely remove years of staining, grit, and grime as well as prepare wood surfaces for priming, painting, staining, and other projects. We offer many service options to match your budget and cleaning needs.
So, if you need to get your wood or composite decking ready for a home improvement project, or just want to restore some of the original beauty, contact Aqua Bins Exterior Cleaning Services for more information and to get us on the job quick.
We look forward to working with you.